I fear Metz may be a little short on things to do when I'm not holed up in a rehearsal studio but it does have its own Centre Pompidou. Independent of its Parisian sister and considerably smaller it nonetheless has a good range of exhibitions, films, theatre performances and the like. I paid €10 to see two exhibitions and an installation, but, had I waited a week, I could have added a film and another exhibition for a paltry two extra euros.
The main exhibit was a collection of super-sized artworks on loan from the Paris centre, some of which were part of the International Exhibition of 1937. Now, if there was one element I'd prize above all others from this afternoon's ambulations, it would be the twenty-minute film of that event. I'd heard about the exhibition but had never taken any interest in it. Today, seeing the sheer scale of it I was gobsmacked. If your knowledge of it is as sketchy as mine is, spend some time researching it, it's utterly unbelievable. Nazi Germany and the Soviet Union won
médailles d'or
for their pavilions:
Albert Speer, unsurprisingly, was responsible for the edifice on the left, Boris Iofan for the one on the right. Here's a bit of Soviet propaganda to go with it:
Here's a short film worth watching:
It's part of the footage I saw this afternoon, filmed by the…PCF, the French Communist Party! They still have a fabulously gallo-soviet head office:
Rather funny that the PCF is moribund. You could probably get all its members into one of the restrooms, these days.
Anyhow, back to the Centre Pompidou. There were Picassos (Picassi?), Miròs and Kandinskys, an excellent exhibit on telepathy in art and a rather moving installation by Tadashi Kawamata, reconstructing a fish's eye view of the tons of driftwood caused by the Japanese tsunami of 2011. Here's a picture to give you some kind of idea: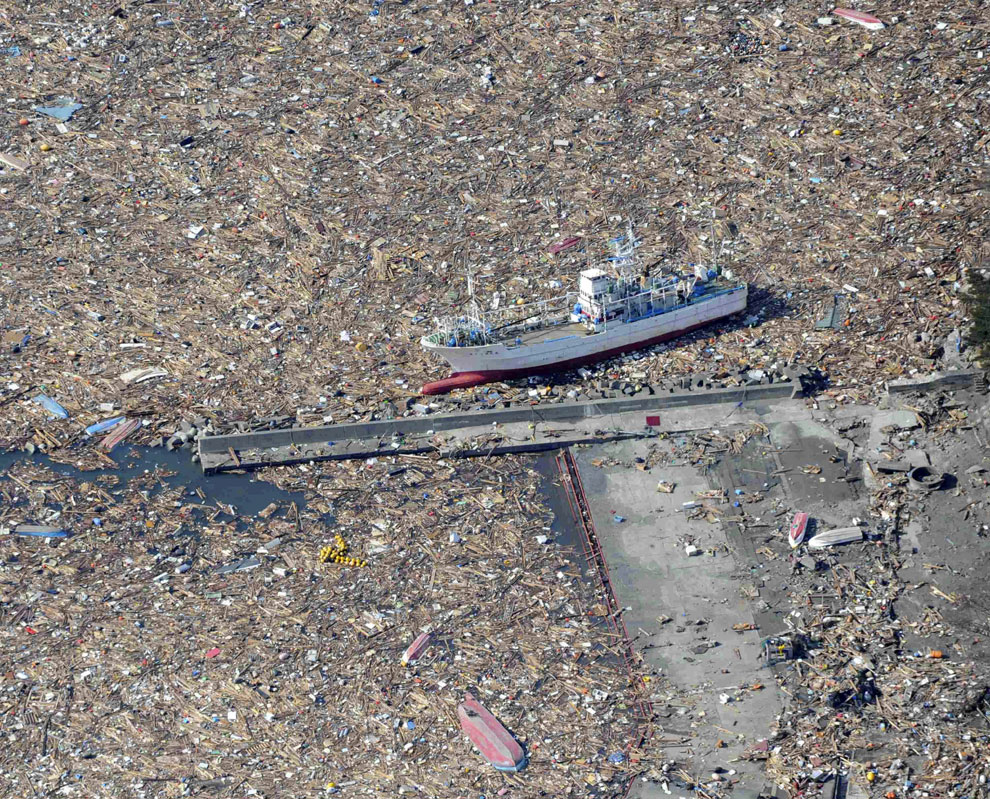 The installation was in the form of a 100 yard-long wave, over your head and consisted of bits of scrap wood nailed together, suspended from the ceiling. Extraordinarily simple, but devastatingly effective.
I need to find an art house cinema. I like this culture vulture existence.